Through each school holiday, Alan Stopford Tennis Coaching offers beginner, intermediate and advanced camps for children aged 5 to 15 years at Normanhurst Boys High School (Brand New Courts).
The camps feature:
Coaching on forehand, backhand, serves and volleys
Correct grip and ready position
Footwork and movement training
Fun games, challenges and tournaments
Multi-sport activities including soccer, basketball, dance contest, amazing race and table tennis.
Pizza lunch included on the last day
Times: 9am – 3pm daily  Ages: 5 – 15
CAMP 19th -20th December 2019 $105.00 for the week.
CAMP 2 20th – 24th January 2020 $195 for the week.
 Half Day: $85.00 camp one. $140.00 camp two.
Casual day rate: $60.00 Full Day and 1/2 Day 9.00am – 12.00pm $40.00
EARLY BIRD DISCOUNT OF $5 IF YOU BOOK AND PAY ONE WEEK PRIOR TO CAMP (full camp only – not casual bookings). SIBLING DISCOUNT OF $5.00 AVAILABLE.
Prize money is given for the advanced group.  Medals given for each group.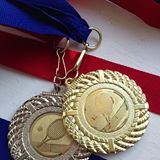 After camp care available from 3.00pm – 5.00pm for $10 per hour.